Face recognition
From XnView Wiki
Starting with XnView MP 0.99.4 x64, a plugin for face recognition is available. You can download HERE and decompress it in Addons folder of XnView MP.
All the process is local, your photos are not uploaded on online services.
When you open the Plugin, if the file has not already XMP MWG metadata, the process to face recognition is started, you need to wait a little.

On the left of dialog, you can see all recognized faces. Now you can enter a name for each.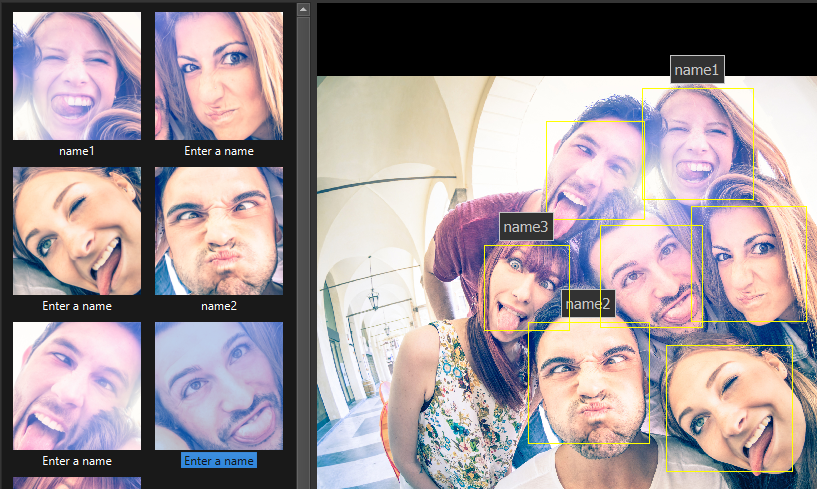 You can also remove a region by right clicking mouse's button.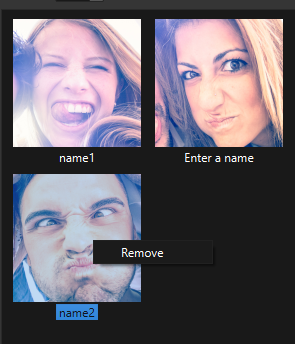 When the datas are entered, you can write them. The regions will be written in the MWG section of XMP's metadata. Now you can choose another image by clicking on previous/next file.