NConvert is a powerful command line multi-platform batch image processor with more than 80 commands. Compatible with 500 image formats.
Features
---
Extensive Toolset
Metadata Editing.
Transforms: Rotate, Crop, Resize, ...
Adjustments: Brightness, Contrast, saturation, ...
Filters: Blur, Emboss, Sharpen, ...
Effects: Masking, Watermark, Vignetting, ...
Multi Platform
NConvert is Multi-platform, it is available for Windows, Mac, Linux, FreeBSD, OS/2, DOS32 LE, MSDOS, ATARi,BeOS x86, QNX, Irix, Solaris, HP-UX, AIX, etc..
Unrivaled Compatibility
NConvert is compatible with more than 500 formats (including Multipage and animated still formats APNG, TIFF, GIF, ICO, etc..) and Export to about 70 different file formats.
Downloads
---
If you intend to use NConvert commercialy, you must purchase a license.
Business License - 100€+VAT
One license per one company or one application. You may not sell or distribute as a developer toolkit, or use as a server application.
Purchase license @shareit.com
Site License - 300€+VAT
One license for an unimited number of applications. You may not sell or distribute as a developer toolkit.
Purchase license @shareit.com
Download NConvert
Donate
NConvert is provided as FREEWARE (NO Adware, NO Spyware) for private or educational use (including non-profit organizations).
If you enjoy using XnView, Don't hesitate to help the developer with a small donation.
Are you looking for another version of NConvert ? You may find it in the Archive section
Screenshots
---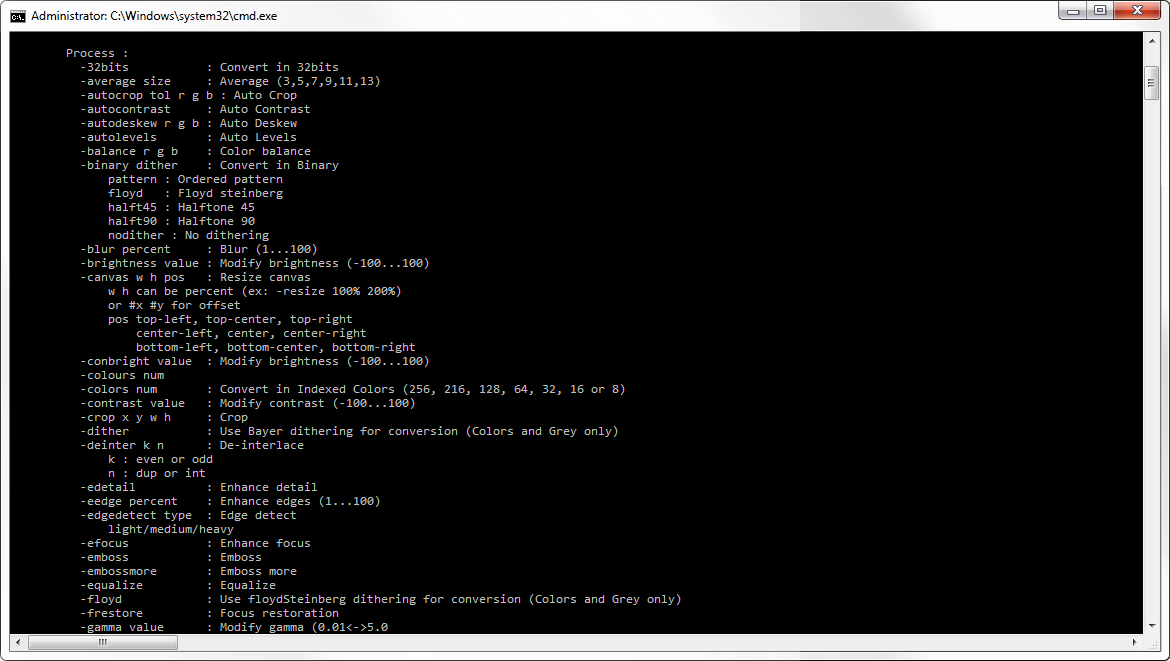 Support
---
Visit the Forum
The NConvert forum is probably the best place to start interacting with other users and the developer.